Tartaruga Mozzarella
©2006 Yuzu Eats
I'm really digging turtle bread lately. So I made more! Baking bread is so fun and rewarding. Of course it can be a bit time-consuming (especially when making cool-shaped breads), but it's definitely worth it.
Last week I baked one plain, large turtle bread. This time around, I baked four little Italian turtle breads seasoned with fresh garlic, dried herbs and filled with yummy cheese. These are the same as the mozzarella balls I posted last time, but they're bigger and shaped like turtles.



The dough already smelled yummy while it was resting (all thanks to the garlic).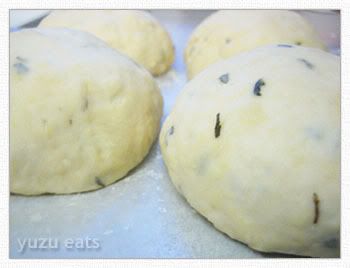 I ♥ fresh mozzarella cheese!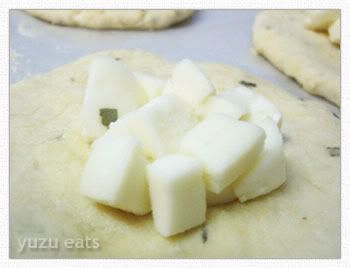 I think the turtles look their cutest when they're puffing up in the oven. :)



Nice & golden! And still cute.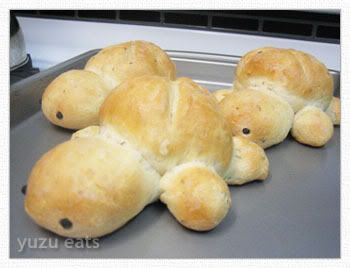 My bread turtles like resting on fresh herbs.



And, of course, you gotta see the inside — melted, gooey mozzarella.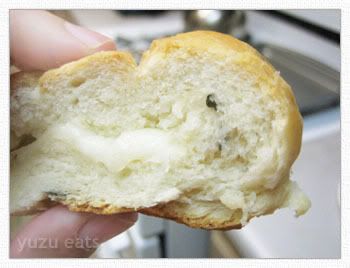 These turtles are a lot smaller than the turtle bread I baked last week. They ended up being 5½" (14 cm) from head to tail and 2½" (6½ cm) high. So cute! They're really tasty when you tear pieces off and dip them in marinara sauce — yum!